By  Tan Yew KIt & Simran Kaur (BAC Apprentices)
On 29th October 2021, 1MillionDevices distributed a Samsung Tablet to Raydien Eric bin Ramlan, a 12-year-old student from the Orang Asli community who is also studying in Sekolah Kebangsaan (Asli) Bukit Cheeding. 
Similar to earlier deliveries made to 
children from the Orang Asli community
, we got in touch with Raydien Eric through The Asli Co.
The Asli Co emphasises on working with Orang Asli mothers to produce excellent quality handmade products. It can also be concluded that many mothers who work here tend to purchase data packs to ensure their kids do not slip during their educational journey.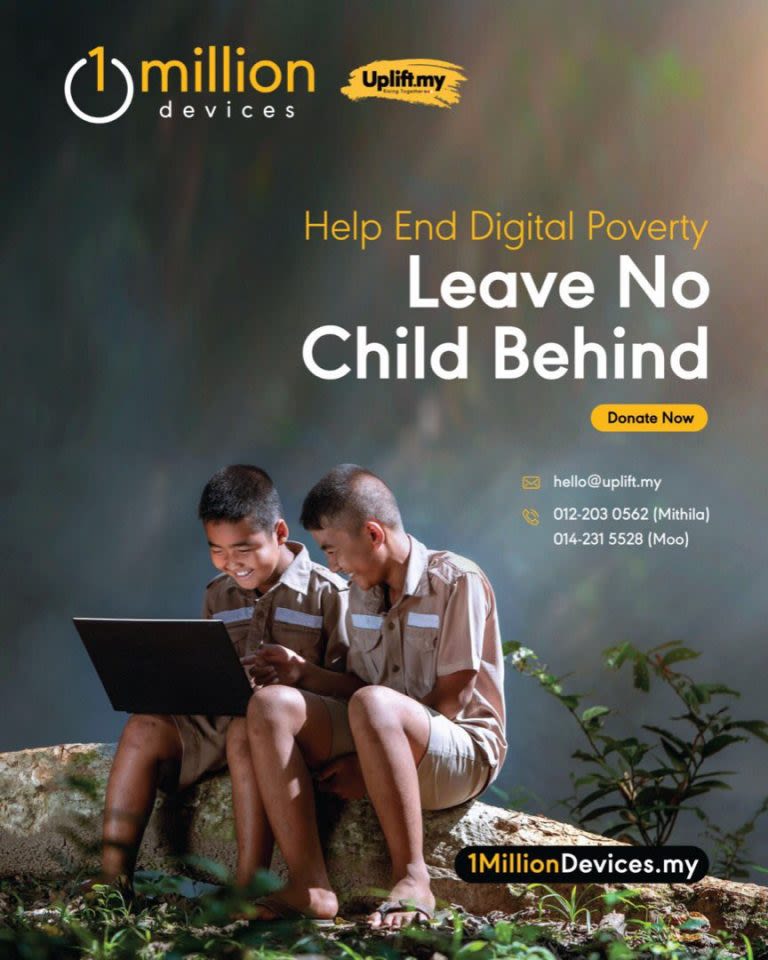 Raydien Eric 
has
 been using his mother's handphone to access online classes prior to receiving his tablet. It was very challenging for him and his mother to set a schedule for their usage.
It was extremely heartbreaking to hear Raydien's struggle just to ensure 
his r
ight to education. Raydien was a bright student in school prior to the 
pa
ndemic. He was very dedicated to his education and always aimed at securing 
a brighter future for his family,
 by doing well in examinations. Just 
like many other children
, Raydien had also faced difficulties concentrating in his education due to the lack of necessities of the new norm, "online learning". 
With the new tablet, his mother 
envisions
 a ray of light for her son. This tablet will be a means to excel in studies once again.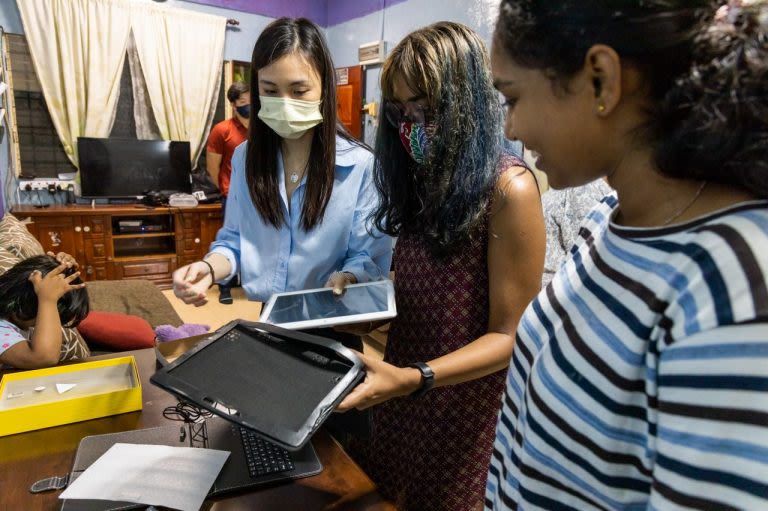 It is so heartwarming to be able to help students like Raydien Eric. Children are innocent souls and to see them facing hardship at a young age due to something beyond anyone's control is extremely disheartening. After all, no child deserves to be left behind.
We invite organisations and individuals to come onboard the 1MillionDevices campaign, to ensure every child claims
 their right to education without any hindrance. 
For more information, do visit 1MillionDevices.