SDG 17 PARTNERSHIPS
SDG17 is titled "Partnerships for the Goals." It emphasises the crucial role of collaboration and global partnerships in achieving all the other SDGs. SDG 17 recognizes that achieving sustainable development is a collective effort that requires partnerships, resource mobilization, collaboration, and a supportive global environment. It serves as a reminder that no single country or entity can address the complex and interconnected challenges of sustainable development alone. Instead, it calls for cooperation among governments, civil society, the private sector, and international organizations to work together toward a more sustainable and equitable world.
In this regard, UPLIFT's strategy to 'uplift' the lives of marginalised and underserved communities is through partnerships with government agencies, non governmental organisations, international non governmental organisations, corporate entities, educational institutions, research centres, philanthropists, faith based organisations and community based organisations.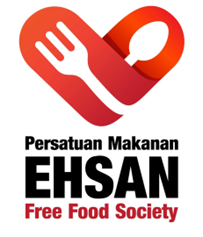 FREE FOOD SOCIETY
For the past 2 years, from 2021 to the present, UPLIFT has been partnering with Free Food Society to distribute groceries to the hardcore poor (B20), B40, Refugees, Migrant Workers, Persons with Disabilities and the Homeless (Pusat Gelandangan) at RM 50.00 to RM 75.00 per family. The grocery packs included basic food essentials such as rice, sugar, flour, cooking oil, eggs and other necessities.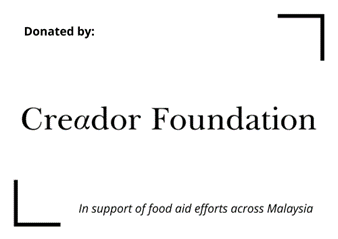 CREADOR FOUNDATION
During 2021 to early 2023, UPLIFT partnered with Creador Foundation to provide food aid to more than 6 500 families in Malaysia

AFFIN HWANG FOR COVID FUND
On 30th August 2021, Affin Hwang had kindly contributed RM20,000.00, which funded three (3) units of 3 Parameters Vital Sign Monitors (Mindray, China). These 3 units of 3 Parameters Vital Sign Monitors were distributed to three (3) different Klinik Kesihatans in Sabah – Luyang, Putatan and Penampang. These 3 Vital Sign Monitors were delivered to Dr. Ian Bede of HQ at Jabatan Kesihatan Negeri Sabah, Kota Kinabalu. Each unit costs RM 6500.00, the total value amounting to RM 19 500.00.

BANK PEMBANGUNAN MALAYSIA
In 2021, Bank Pembangunan Malaysia partnered with UPLIFT to reach out to 200 families in the KL/Klang Valley and give out food baskets under UPLIFT's Free Makan initiative.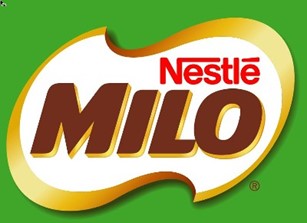 MILO
In 2021, MILO under the Nestlé Cares Project partnered with UPLIFT to help the most vulnerable in the society. MILO sponsored 31 cases of Milo Active-Go which were distributed together with UPLIFT's Food Packs.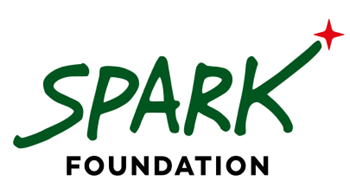 SPARK FOUNDATION
In 2021, UPLIFT partnered with Spark Foundation to distribute food aid to 1500 poor families due to MCO 3.0. These families included B40 Families in PPRs, Migrant Communities, Refugees, Persons with Disabilities, and workers who had lost their jobs. Locations included the KL/Klang Valley, Kedah, Perak, Johor, Pahang, Terengganu, Sarawak and Sabah.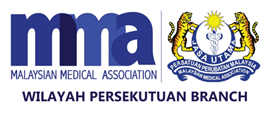 MMA Wilayah (Malaysian Medical Association Wilayah) on Education for Orang Asli Children
In July 2023, MMA Wilayah sponsored a Community Nutrition Programme for 4 Community Centres at PPRs in Desa Ria, Desa Mentari, Pekan Batu and Taman Sri Muda, Shah Alam. 25 women headed households from each PPR were taught about the importance of nutrition, diet diversity, the food pyramid and healthy living by a Medical Doctor and 2 Nutritionists from the Masters in Public Health Programme at University Malaya.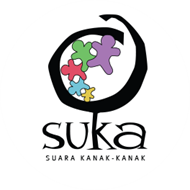 SUKA Suara Kanak-Kanak
In March 2022, MMA Wilayah funded a Kindergarten at an Orang Asli Settlement at Kg. Serigala in Tanjung Malim. UPLIFT worked in collaboration with SUKA Society and MMA Wilayah to set up the Kindergarten and to subsequently provide tuition classes every Saturday for Nursery, Standard 1 to Standard 6 and Form 1 to Form 4 children.
In July 2022, UPLIFT funded a second Tuition Centre at Kg. Changkat Bintang, Slim River, at the request of the Tok Batin. Tuition Classes are held every Saturdays from 10.00 a.m. to 1.00 p.m. by the BAC Education Group's Staff, Students and Volunteers from the Public. In March 2023, 60 employees of CIMB's Tech and Data Division started volunteering at both the Orang Asli Settlements. They visit the Tuition Centres every Saturday and teach the children the 3Rs, fun and creative learning and help the children with their school work. The syllabus for the fun learning was created by Ms. Azura Abrasid, the Head of Early Childhood Education at Veritas University College.

Sunway XFarms and Air Asia
UPLIFT partnered with Sunway XFarms and Air Asia Grocers to provide Vegetable Packs for the participants of the workshops.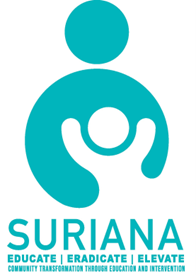 Suriana Welfare Society Malaysia
UPLIFT partnered with Suriana on 2 Projects – to raise funds to repatriate 14 women who were brought into Malaysia through Human Trafficking and to set up a Tuition Centre for primary nschool children at Low Cost Flats Desa Ria.

LPPKN (Lembaga Penduduk Dan Pembangunan Keluarga Negara)
In partnership with LPPKN, UPLIFT has organised 2 Health Screening for women from PPR Pekan Batu. The Health Screening includes Mammograms, Cervical Cancer Tests and Pap Smears for women between the ages of 40 to 70.