To quote the United Nations, "Gender equality is not only a fundamental human right, but a necessary foundation for a peaceful, prosperous and sustainable world." With the onset of the Covid-19 pandemic, it has exposed and exacerbated the existing inequalities between women and men. According to the United Nations, the limited gains made for gender equality in the past decades are even at risk of being rolled back. In Malaysia, the pandemic had taken its toll on the members of the community, particularly the women and girls in the B40 category.

Economic Empowerment of Women:
It is well-known that economic empowerment is absolutely crucial, as it increases women's access to economic resources and opportunities including jobs, financial services, property and other productive assets, skill development and market information. Women can attain their greatest potential when they live in a safe, joyful, and productive environment. They can contribute their abilities to the workforce while also raising happier and healthier kids. They can also contribute to the development of sustainable economies, as well as benefit society and mankind as a whole.

Since the advent of the Covid pandemic in 2020, gender-based violence against women, particularly domestic abuse, has seen a significant increase. More women than ever are experiencing some form of mental and physical abuse at the hands of their loved ones. Based on the statistics provided by All Women's Action Society (AWAM), domestic violence has been all-time high in terms of numbers.

Sexual Harassment against Girls:
In a 2021 survey of 275 respondents, AWAM's findings showed that the predominant sites of sexual harassment and bullying were primary, secondary, and boarding schools. The Joint Action Group for Gender Equality (JAG) has urged the Ministry of Education (MoE) to be more transparent in investigations on period spot checks and sexual harassment in schools. It is abundantly clear that there is a pressing and urgent need to address the issue of sexual harassment against girls in our country in order to prioritise their safety and welfare.

Sexual & Reproductive Health:
Reproductive Rights Advocacy Alliance Malaysia (RRAAM) found that the rate of teenage pregnancies between 2019-2020 are prevalently high with a baby being dumped every 3 days. The root cause of this social phenomenon is the lack of access to verified information related to sexual and reproductive health due to social stigma.

Online Child Sexual Exploitation and Abuse:
According to various news reports in 2021, 993 cases of physical sexual assault involving children below the age of 18 were reported in 2020 – an increase from 732 and 591 reported in 2019 and 2018 respectively. Moreover, 20% of such cases occur without consent, a number attributed to the fact that children are unaware of the risks posed by predators on social media.
Since online child sexual exploitation and abuse is essentially the use of information and communication technology (ICT) to sexually exploit and abuse children, it occurs in the form of online child sexual grooming, live streaming, consuming child sexual abuse material, and coercing and blackmailing children for sexual purposes.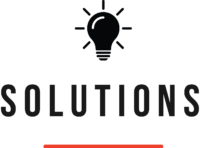 A Virtual Platform, functioning as a one-stop help centre addressing domestic violence, sexual
harassment, sexual and reproductive health, online child sexual exploitation and abuse and economic empowerment, will help resolve these issues. This platform will feature a repository of initiatives from various NGOs and government agencies working in this field, along with a directory of hotlines, call centres, Legal Aid Centres and police stations. The site will also host a plethora of webinars, seminars and workshops in addition to stories by survivors and subject matter experts.
To specify on what the Virtual-Help-Seeking Platform has to offer, solutions and general information for the 5 main issues will be featured on the website as the website will feature a compiled list of current initiatives available from different non-profit organizations (NGOs) and government agencies. Examples like information on the Hotlines, Legal Aid Centres and Police stations will be featured on the website as a way of providing solutions to the women and girls in need.
We invite NGOs, corporates, government agencies and individuals to partner with us to end violence against women and children.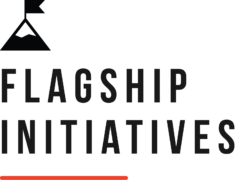 Sheroes is an initiative by UPLIFT that aims to support and empower women and girls to transcend the limits of society and build a better future for themselves. Sheroes is a one-stop centre that offers advice, upskilling and reskilling opportunities, webinars and dedicated hotlines together with its partner NGOs to support women and girls with whatever they need.